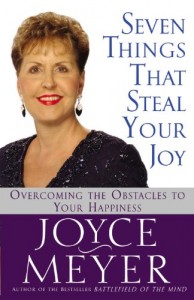 Tharina: I would go back to visit some family members and during those summers I was sexually abused by a family member. I equated the abuse that had happened to me and it all came back to one thing: that I wasn't worthy to be loved, that I wasn't valuable because if I was, the people who were in my life – grownups – would've protected me. They would've protected me from it. They didn't.
Narrator: As a young girl Tharina suffered the trauma of losing both parents: her mother to a drunk driver and her father to a drug overdose. She went to live with an aunt in phoenix which was yet another step into darkness.
Tharina: It was a wild, wild, wild time. That was when I first started doing meth hardcore. My aunt dealt it and she introduced me to it and I was hooked. I was sharing a room with a girl who was a stripper. I was seeing her come home with the money and realizing these stupid such and suches! They give you this much money? That I could take my sexuality and what I thought was power to get what I wanted and to get what I needed, and for the first time I thought I had the tools that I was going to be able to control my future.
Narrator: Tharina moved back to Vegas and began stripping in the clubs making an average of $500 a day. Her addictions were out of control and her life was darker than ever.
Tharina: That's when I got out of the blue a parcel from an aunt. This aunt had attended this lady named Joyce Meyer — she had gone to her conference or something and here were these tapes. I just sarcastically put it in to check it out and the truth shot through my ears into my spirit. I remember getting so offended and so mad, I turned that thing off and threw that tape down for a little bit. I was still going on with my life, living wild and living crazy but there was… What I know now was there was a little bit of a seed that got in me that started to say: you don't have to live like this. You don't have to feel like this anymore. You do not have to go through the rest of your life with this abuse and this hatred and this self-loathing. There is a whole other possibility and there is this love from this God guy that I can have and can change me.
Narrator: A short time later she discovered she was pregnant and after her daughter was born she moved in with her grandmother looking for a fresh start.
&copy Copyright 2012 admin, All rights Reserved. Written For:
Joyce Meyer