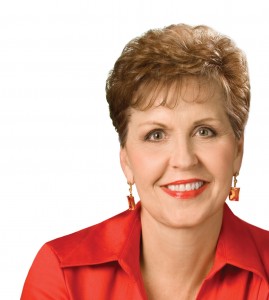 We all have habits—good ones and bad ones, even unconscious ones. On the "bad" side, people chew their nails, overeat or spend compulsively. Maybe you've wrestled with a short temper or you're always running late. I used to be a smoker.
When it comes to getting a grip on a bad habit, one of the first things we need to do is change the way we talk about it. Our words are powerful. They can reinforce a helpless, hopeless attitude. I've heard people say things like, "If I see one chocolate chip cookie I have to eat the whole plate." No, you don't. You are a child of God with the power of God living inside you. There's no reason you can't have authority over a cookie!
There's a tendency nowadays to use dramatic, self-defeating language to describe what are really just bad habits. People will say, "I'm in bondage" to this or that. "Bondage" is a scary word. "Bondage" makes us think we need a miracle before we can change. Or they will say, "I have an addiction." They're addicted to shopping.  Addicted to food. Addicted to TV. Now I'm not suggesting that there aren't people who do have genuine addictions. But for most of us, it's just bad habits that we can conquer with God's help. We don't need to be pushed around by them.
I started smoking when I was nine years old and eventually became a chain smoker. I remember times when I was at church and the urge to smoke was so strong, I'd leave the service to have a cigarette. I'd sneak out to the car and scrunch way down on the front seat so no one would see me. When God put the desire in my heart to quit, I thought I couldn't do it. The first day was BAD. The second day wasn't much better, but I made it to the weekend. Then Dave and I had an argument at a picnic. I left the picnic in a huff, stopping to buy a pack of cigarettes on the way home. I thought, I'm going to go home and smoke the whole pack! But I knew if I gave in to that urge, I would probably never quit. So, by God's grace, I took every single cigarette out of the pack and threw them in the toilet. It got a little easier each day after that. After 30 days it was a piece of cake.
Most of us have to reach a crisis point before we'll get serious about dealing with our bad habits. We must get to the point where we are truly sick and tired of living the way we've been living. If you've reached that point with a habit you are trying to break, don't try to do it on your own. Ask God to help you. He will do it.
In a way, we are helpless in that we can't do anything apart from God. But that kind of helplessness is really a place of power. See, we aren't really helpless because we have the Holy Spirit, who enables us to do whatever we need to do, living in our spirit. That doesn't mean it will always be easy for you to do what you need to do. And you may need to be willing to be uncomfortable for a little while. But with God's help, you will succeed.
God's Word instructs us to put to death the sinful, earthly things lurking within us (Colossians 3:5) and to think about the things of heaven, not earth (v.2). Let the Spirit renew your thoughts and attitudes (Ephesians 4:22-24). Decide that you are going to put the things of God first in your life. Paul said we can do all things through God who strengthens us (Philippians 4:13). That includes getting a grip on our bad habits.
Stay immersed in God's Word. Form a habit of saying "no" to yourself and "yes" to God. If you fail the first time, the second time or even a third time, don't beat yourself up. Keep praying and believing that you will break those bad habits—not through your own efforts but by the power of the Holy Spirit within you. Put God first in your thoughts and priorities and you will have victory.
&copy Copyright 2013 admin, All rights Reserved. Written For:
Joyce Meyer