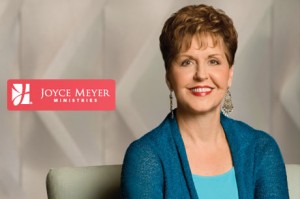 Pastor Billy Joe Daugherty: I walked down to the altar, praying for people one-by-one. I came to this one man and he was just kind of staring at me. I just asked him if there was something that I could pray for. The next thing I knew he went "pow."
(music)
Joyce Meyer: Welcome to "enjoying everyday life" and thank you for spending this time with us today. How difficult is it to truly forgive someone who has wronged you? Well, many of you know my testimony of being sexually abused by my father. It took time to overcome the pain of abuse, and in my process of healing, I had to do something I didn't feel like doing; I had to forgive my father. Today I want to help you understand how forgiveness will put you on the path to emotional healing. I have a guest with me today whose story of forgiveness will inspire you — Pastor Billy Joe Daugherty.
(narrator) Billy Joe Daugherty is founder and pastor of victory Christian center in Tulsa, Oklahoma. In addition, Pastor Daugherty founded "the victory bible institute" which has grown to over 200 locations in numerous countries around the world. Billy Joe's daily radio and television broadcast, "victory in Jesus" reaches more than 100 million households in north America, as well as via satellite and the internet internationally. Between himself and his wife Sharon, they've authored more than a dozen books.
Joyce: Pastor Billy Joe, thank you for being my guest today.
Billy Joe Daugherty: It's a joy to be here.
Joyce: thank you. In all these years of pastoring and just being a human being and dealing with people, do you ever find the need to forgive anyone?
Pastor Billy Joe: Only daily.
Joyce: Just daily! (laughing)
Pastor Billy Joe: yeah, just a couple of times — morning and night, that's all.
Joyce: (laughing) it's one subject that all of us — there's no one who is not faced with an opportunity to forgive generally on a daily basis multiple times.
&copy Copyright 2013 admin, All rights Reserved. Written For:
Joyce Meyer