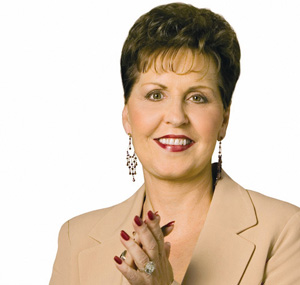 The next thing I knew, he went "pow" and he had just popped me. It was his first time in church, so I didn't know him. Someone asked me, "was that one of your church members upset with you or something?" I went back up on the stage. I was preaching on acts 16 where Paul and Silas were beaten and they were in chains at midnight. So I was talking about how they forgave and they praised God, and the lord turned it around, and they had a jail-house revival, and the jailer got saved and his whole family got baptized that night. And so it was really — though we didn't plan it, it was an illustrated message and the lord planned the illustration, or the lord caused the illustration to come out right. It wasn't the lord who caused the hit, but he did cause the situation to turn out of it.
So, I went up on the platform. I finished the altar call, had prayed for people, and I saw people staring at me. I didn't realize he had broken… I had to have a couple of stitches here, so blood was coming down my face. I said, "let's forgive this man." and the other thing that the lord said for me to do during that time was, "let's begin to praise the lord." we praised god and we rejoiced, and I got tickled thinking about it. It struck me funny after it. I went to see him on Tuesday and at the time he wasn't interested in reconciling or having any change of heart.
He was still pretty riled up. What we found out was he had been on a medication and he had either not taken it or something had gone off in it. Over a year passed and I got a letter from him — one of the greatest letters I've ever received.  He wrote his apology, asking forgiveness and forgiveness of our church. So the story is not only of us forgiving him, but of him having a repentance and a change in his life, and we rejoice for that. That's what we believed for. God used that in a miraculous way. On Tuesday after this happened on Sunday, one of the local network news stations came and asked to film me on it. They said, "could we have a copy of the…" well, they took the copy and they started talking to their audience during the day that they were going to show this story on the 10:00 news. They had had the highest number of internet hits they had had on any news story — had been 400,000 in a 24-hour period. They aired that and within 24 hours it hit two million hits. Suddenly, CNN, every…
Joyce: we saw it here.
Pastor Billy Joe: It aired across network news in China, Russia, across Africa. We were amazed at these networks that picked it up and carried the story. And this is what the lord said to me: "this wasn't about you. I don't want you to talk about it and just stay on what happened; you've got to tell the story but I want you to talk about my son, Jesus, who was struck and how he forgave, and that I'm opening this door of witness to the world." so in a lot of the interviews that I did with a lot of those network news, the Lord opened the door and then they carried that little blip about…
&copy Copyright 2013 admin, All rights Reserved. Written For:
Joyce Meyer