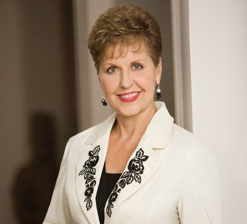 3. Always Be Prepared
Remember the Bible story of the ten virgins who ran out of oil for their lamps and then expected the others to give them some? Well, it's the same story with our relationship with God. We need to take the time to get to know Him ourselves.
We need to study His Word. Take notes. Have meetings with yourself, asking God about your weaknesses and how the devil comes and steals your peace. In other words, prepare for your own victories by spending time with God.
4. Avoid the Atmosphere of Temptation
Proverbs 5:8 in the Amplified Bible says, "…Avoid the very scenes of temptation."
I can't begin to tell you how important it is who you hang out with, who you become intimately involved with, because the people around us affect us more than anything else.
Surround yourself with people who teach you to live right and create an atmosphere in which God is welcome. And if you come in contact with people who need God, make sure you're affecting them and they're not infecting you.
5. Don't Trust Yourself Too Much
One of the main reasons people have problems is that they lean on themselves and not on God.
We're always tempted to accept the credit for what God does in and through us. But really, we won't amount to anything in life if we don't learn to humble ourselves before Him, giving Him the credit He deserves.
Did you know it's actually a good thing for you to have a problem in your life that you can't solve? The thing we don't often realize is that we can't handle any problem ourselves, no matter how small it may seem.
First Corinthians 10:12 says, "Therefore let anyone who thinks he stands [who feels sure that he has a steadfast mind and is standing firm], take heed lest he fall [into sin]."
If you want to be able to resist temptation, don't ever let yourself think "I've arrived." But remind yourself daily to rely on God because in our weakness, He is strong.
&copy Copyright 2013 admin, All rights Reserved. Written For:
Joyce Meyer