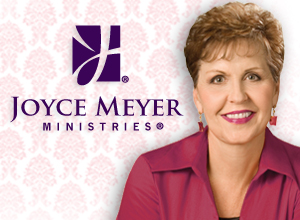 Ginger: Now that the "hope center" is built, Maria will have the help she needs to provide for the children. Chablili is back at school, learning the skills she needs for a good future. Albert and Simpewe have the nourishment they need to grow into healthy young men. And most importantly, these three children are all growing up with the knowledge that God loves them.
Maria: God is amazing. He can change anything. He can make things happen. Like now, we have the shelter
Ginger: We've also built a hope center like this one in Oakley, South Africa, providing food, education and shelter for hurting people in that area. New pleas for help around the world are constantly coming to our attention and it's only with the support of our friends and partners that we will be able to answer those pleas with "yes, we can help."
Joyce Meyer: Well, if you've been watching the programs this week, you realize that we're in the middle of a missions campaign and you've probably seen a lot of pretty desperate needs. Let me tell you, your part can make a huge difference. So whether you can give a small amount or a large amount, I'm asking you to send in an offering today to help us. Thank you so much for being obedient to God and reaching out to people in need.
Ginger: Next, we'll show you how God's light is shining in one of South Africa's darkest places.
&copy Copyright 2012 admin, All rights Reserved. Written For:
Joyce Meyer